3 Common California Luxury Home Selling Challenges, and How to Avoid Them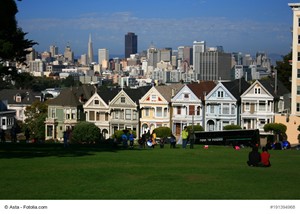 The California luxury home selling journey can be enjoyable. However, challenges sometimes arise that make it tough for Golden State luxury home sellers to achieve their desired results.
It can be easy to navigate the California luxury home selling journey, regardless of whether you list a house in Los Angeles, San Francisco or elsewhere in the Golden State. Now, let's take a look at three common California luxury home selling challenges, as well as ways to address these difficulties.
1. Determining the Right Initial Asking Price
The prices of California luxury houses vary based on their age, condition and other factors. If you allocate time and resources to understand your luxury residence's strengths and weaknesses, you can establish the right initial asking price for your house.
An appraisal may prove to be exceedingly valuable for luxury home sellers in Santa Barbara, San Diego and other California cities and towns. During an appraisal, a property expert reviews a house both inside and out. This expert then provides a property valuation that a home seller can use to set a competitive price for his or her residence.
In addition, you should evaluate the California luxury housing market closely. If you analyze local housing market data, you may be able to identify real estate trends and patterns. As a result, you can use this information to make a data-driven decision about how to price your California luxury house.
2. Improving Your Luxury House's Curb Appeal
As a home seller, you'll want to do whatever you can to stir up plenty of interest in your California luxury house. Yet bolstering your luxury residence's curb appeal may prove to be difficult.
When it comes to improving your Golden State luxury house's curb appeal, it generally is a good idea to start with minor home improvements. For example, if your Beverly Hills luxury residence has a messy front lawn, it may be beneficial to hire professional landscapers to perform lawn care tasks. Or, if your Anaheim luxury home's siding has cracks or blemishes, you may want to hire a contractor to fix these problems.
3. Differentiating Your Luxury Home from the Competition
The California luxury housing market is filled with quality residences across the state. If you fail to differentiate your luxury home from the competition, you may struggle to enjoy a quick, profitable house selling experience.
To find ways to separate your California luxury home from other available properties, you may want to hire a real estate agent. This housing market professional can offer comprehensive insights into the California luxury housing market and put together a property selling strategy. Thus, you and a real estate agent can work together to improve your Golden State luxury house and streamline the home selling journey.
Don't let the challenges commonly associated with selling a California luxury home get the best of you. Collaborate with a real estate agent, and you can get the support you need to overcome California luxury home selling challenges.