Lovely view home perfect for family who may be doing some local remodel and want to stay close to their project. Views from every room. Huge patio for entertaining as well as view decks and landscaped back yard. Spacious bedrooms, living and cooks kitchen. High ceilings with 2 fireplaces, laundry room and pantry. Will lease for 6-8 months. Walk to the beach and the farmers market so easily. Also easy access to High School pool and tennis. A must see!!!!!


More Info on this Property | Sign up for Updates
Just Listed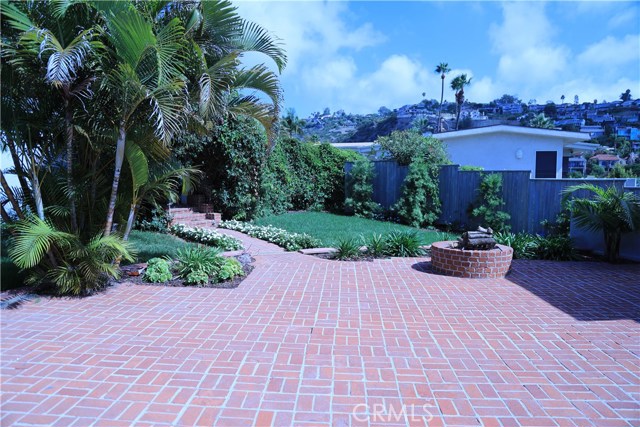 Lovely view home perfect for family who may be doing some local remodel and want to stay close to their project. Views from every room. Huge patio for entertaining as well as view decks and landscaped back yard. Spacious bedrooms, living and cooks kitchen. High ceilings with 2 fireplaces, laundry room and pantry. Will lease for 6-8 months. Walk to the beach and the farmers market so easily. Also easy access to High School pool and tennis. A must see!!!!!
An ambitious homebuyer goes above and beyond the call of duty to find a great residence at an affordable price. As such, this individual is better equipped than others to streamline the homebuying journey.
Anyone can become an ambitious homebuyer. Now, let's take a look at three tips to help you seamlessly discover your dream residence.
1. Create Homebuying Criteria
Buying a home can be simple, particularly for those who establish property buying criteria. If you enter the real estate market with homebuying criteria in hand, you can hone your search to residences that match your expectations. Then, if you find a house you want to buy, you can move quickly to acquire this residence.
As you craft homebuying criteria, it often helps to evaluate your short- and long-term aspirations. For example, if you strive to live close to the beach, you may want to pursue residences near top beaches in various cities and towns. On the other hand, if you require a house that includes a central air conditioning system, you can search for residences that boast this feature.
2. Develop a Budget
A homebuying budget is essential, as it will help you search for houses that fall within your price range. Perhaps most important, a budget limits the risk that you will be tempted to spend beyond your means to purchase your ideal house.
Generally, it helps to meet with banks and credit unions before you launch a home search. These financial institutions can teach you about a variety of mortgage options and help you make an informed mortgage selection. Best of all, banks and credit unions can respond to any of your mortgage concerns or questions, at any time.
3. Collaborate with a Real Estate Agent
If you want to speed up your home search, you may want to hire a real estate agent. Because if you have a real estate agent at your side, you can get the help you need to discover a terrific home that can serve you well for years to come.
A real estate agent understands the importance of conducting a comprehensive home search. Thus, he or she will do whatever it takes to help you find a home that suits you perfectly. From setting up home showings to helping you craft a competitive offer to purchase, a real estate agent is prepared to assist you in any way possible.
Furthermore, a real estate agent will offer plenty of guidance as you get ready to close on a home. The weeks and days leading up to a home closing can be worrisome, but a real estate agent will provide tips to alleviate stress. As a result, a real estate agent will help you enjoy a stress-free homebuying experience.
Want to navigate the homebuying journey like an expert? Take advantage of the aforementioned tips, and you can become an ambitious homebuyer and find and purchase your dream house in no time at all.
If you're ready to buy a home, you probably have done a lot of research. One thing is sure: You know you need to get pre-approved for a mortgage. It's perhaps the most critical step in the process of buying a home for a variety of reasons. There's down payments and debt-to-income ratios, and other financial issues to worry about. You need to know what type of mortgage you should get. To help you understand what kind of mortgage you need, you should get pre-approved.
Understand The Pre-Approval Process
There are many misconceptions about pre-approvals. First, buyers need to understand that there is a difference between a pre-qualification and a pre-approval. A pre-qualification merely scrapes the surface of your financial state, while a pre-approval goes through everything a mortgage company will need to grant you a loan. You may be pre-qualified for a much higher amount than you can actually afford, for example.
Pre-Approval Defined


A pre-approval is a lender's written commitment to a borrower. The approval states that the lender is willing to lend a certain amount of money for a home. The lender obtains the following from the buyer:
Employment history

Credit report

Tax returns

Bank statements
The time and effort that it takes to get a pre-approval is worth it because everything will be ready for the lender to grant the mortgage once an offer is made on a home. It also gives the buyer an upper hand in finding the home of their dreams. Many sellers require a pre-approval with an offer.
When To Get A Pre Approval
As soon as you know you're serious about buying a home and are ready to start the house hunt, you should get pre-approved. Pre-approvals do expire after a certain amount of time, but lenders can renew them with proper notice. 
The Importance Of The Pre-Approval


Many buyers feel that they can skip the pre-approval process altogether. It has many benefits. Besides giving you a better look at your finances and how much house you can afford, pre-approvals can:
Give you the insight to correct your credit score and help you correct credit problems

Help to avoid disappointment when you find a home you love

Allow first-time buyers to see all of the costs involved in buying a home
A pre-approval is a handy thing to have, and it's not just because the experts say it's essential. Getting pre-approved for a mortgage can help you to be more on top of your finances going into one of the most significant purchases you'll ever make in your life. 
In a culture where more is more minimalism has a certain appeal albeit one that can also feel intimidating. Not only do we add sentimental value to many of the items in our home but we also accumulate piles of it as the years pass. It can be overwhelming to even think of cutting down on the clutter. Minimalism doesn't have to mean an all white house devoid of knick-knacks or a lifestyle only for those couples who opt to forego having children, however. By using the tips and tricks listed below you can create a happy balance in your home that is inspired by minimalism.
Uncluttered surfaces.
Part of the appeal of minimalist homes is how neat and clean they are. Everything is intentionally placed and countertops aren't filled with gizmos and gadgets. You can easily give your home the same feel by giving everything you own "a home", that is, a place that it will always be returned to when not in use. Create storage space in drawers, cabinets and consider investing in furniture that pulls double duty with hidden storage inside. By creating storage that is out of plain sight you allow yourself the sleek, clean look of a minimalist home without tossing out half of your belongings.
Quality over quantity
. So many purchases we make eventually get pushed to the back of closets after the excitement of a new item wears off. The next time you go shopping, opt for quality over quantity. Whether this is with household items, clothes or toys for your children you can choose just one "category" to start. Knowing your family's lifestyle will really help aid in the decision process of what items will get the most use so that you can then choose one that is well made.
Minimalism does not equal boring
. You can still have decorations, paintings and knick knacks while maintaining a minimalist home. Keep what you truly love or items that hold value to you and place them somewhere in the open where they can truly be enjoyed. Arranging the items you keep on display artfully creates an air of intention instead of clutter.
Keep decluttering.
Don't let this be a one-off project. Each month take some time to assess your home. You will be sure to find more and more you can get rid of as time goes on and you become more comfortable with having less stuff in your home. Easily decrease the amount of things you have by clearing out duplicates. Think towels, kitchen items, cleaning supplies, etc. Ask yourself if you use this item every three months, and if it's not a seasonal item, consider donating it. Keep in mind that this process doesn't have to be a big project where you makeover your entire house. You can always begin with one room at a time or even just one area of a room.
Shop less.
This step is one you can proactively and easily work on each week. Every time you go shopping assess the items you are putting into your cart whether it's a physical one or online. Ask yourself if these are must have items and envision them in your day to day life. If you can't see yourself reaching for it time and time again, put it back on the shelf. When looking at sleek minimalist homes featured in the glossy pages of a magazine you might be tempted to think your home can never achieve a similar look. However, this is not so. With a dedication to the process of decluttering over time and making smart purchases, you too can have a minimalist inspired home before you know it!